The collaborative spirit of "giving back" is a hallmark of the Stamps Eminence Scholarship Program. Stamps Scholars contribute to the campus and local community through the development of a class service initiative. 
This unique cohort-based service project fosters a collective effort at addressing a community issue or problem that is identified by the students themselves. This model breeds social entrepreneurship allowing each Stamps Scholar to contribute their own unique talents to the project. The potential to make significant change, learn the valuable skills of compromise and collaboration as well as develop leadership skills within a strong community of leaders is evident.​​
Current Class Projects
Class of 2024: ProjectPEER
Project PEER is an organization that is dedicated to supporting the educational experience of incarcerated students. Project PEER seeks to enrich educational opportunities for incarcerated students by providing student-run tutoring programs, offering career and professional development workshops, and allocating academic materials. Programming and tutoring offered by Project PEER directly aims to support incarcerated students who are currently enrolled in post-secondary courses. Through open dialogue with incarcerated students, Project PEER hopes to support incarcerated individuals achieve their educational goals in the most suitable ways for them. Find out more here.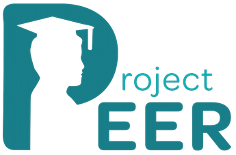 EcoSpace is a non-profit organization dedicated to increasing public availability and accessibility of environmental data and information. Our goal is to help people to increase their environmental awareness and take charge in encouraging environmental change. Through a user-friendly website incorporating ArcGIS designed maps, users can easily explore environmental issues in their communities, including business compliance to environmental regulations, water quality, land use, and super fund locations. This data can be viewed in conjunction with demographic data that highlights vulnerable populations potentially affected by these environmental issues. EcoSpace plans to make environmental activism and knowledge available to everyone interested in improving their local environment. EcoSpace also works to help business comply with environmental regulations, through increased education, easy access to resources, and avenues for obtaining funding.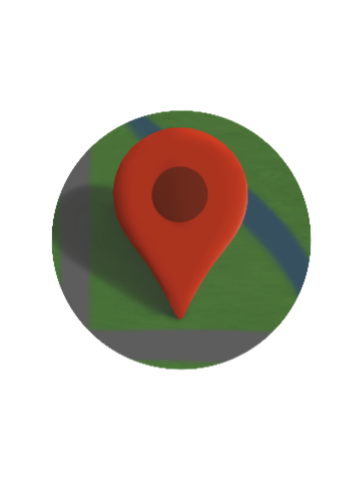 Class of 2025: The Main Menu Project
The Main Menu Project is a student-led organization dedicated to making the Columbus community more accessible for individuals who are visually impaired. We collaborate with local restaurants to create accessible menus for those with low vision. Our menus are formatted such that individuals using a screen reading technology can easily navigate the page, in contrast with many online menus that are often inaccessible formatted. We care deeply about increasing accessibility because we believe that everyone deserves independence in their day-to-day lives, and our menus are one example of the many powerful, inexpensive adaptive technologies that increase an individual's independence in everyday situations.

Learn more by contacting us at mainmenuproject@gmail.com, and follow us on Instagram @themainmenuproject.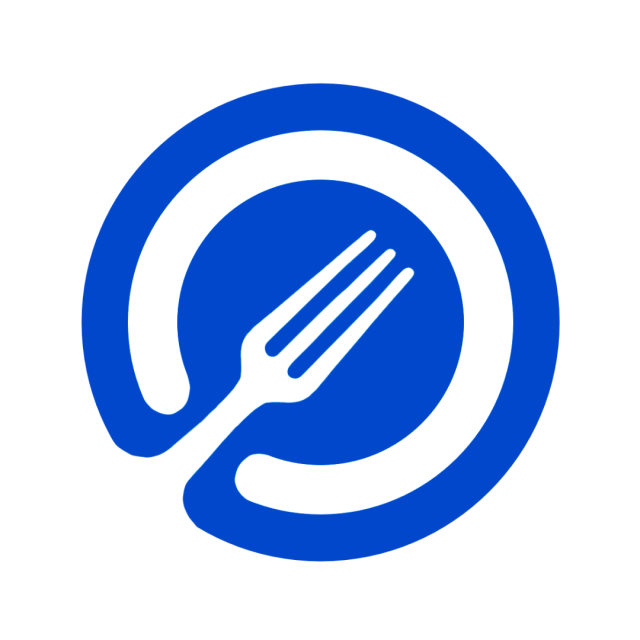 Class of 2026: EcoSpace 2.0
As a continuation of the Class of 2024's Community Impact Project, the Class of 2026 will further develop EcoSpace, a non-profit organization dedicated to increasing the accessibility of environmental data and information. With EcoSpace 2.0, our goal is to help people increase their environmental awareness and take steps toward change. Users can easily explore environmental issues in their communities through a user-friendly website incorporating ArcGIS-designed maps. Featured concerns include business compliance with environmental regulations, water quality, land use, and superfund locations. This data can be viewed in conjunction with demographics that highlight vulnerable populations potentially affected by these environmental issues, thus allowing users to make informed decisions on businesses and industries to support. EcoSpace 2.0 plans to make knowledge available to everyone interested in improving their local environment through activism. In the next steps of EcoSpace's development, we plan to work alongside businesses to help them comply with environmental regulations through increased education, access to resources, and avenues for obtaining funding. We will also continue on-campus outreach efforts.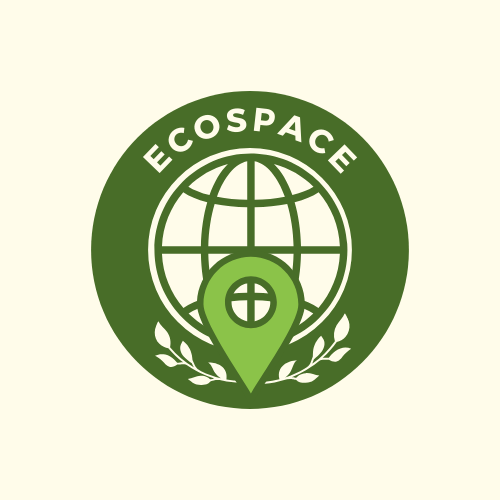 Class of 2023: Cultivate Columbus
Cultivate Columbus has a mission to promote sustainable practices, nourish communities, and enhance food security.
Cultivate Columbus connects sustainable organizations in the community with OSU students that can support their projects and support sustainability education efforts by partnering with local schools. Cultivate Columbus also runs community gardens to help grow nutritious produce and teach others about cultivating their own gardens.
Connect with Cultivate Columbus on Instagram at @cultivatecbus or visit cultivatecolumbus.org.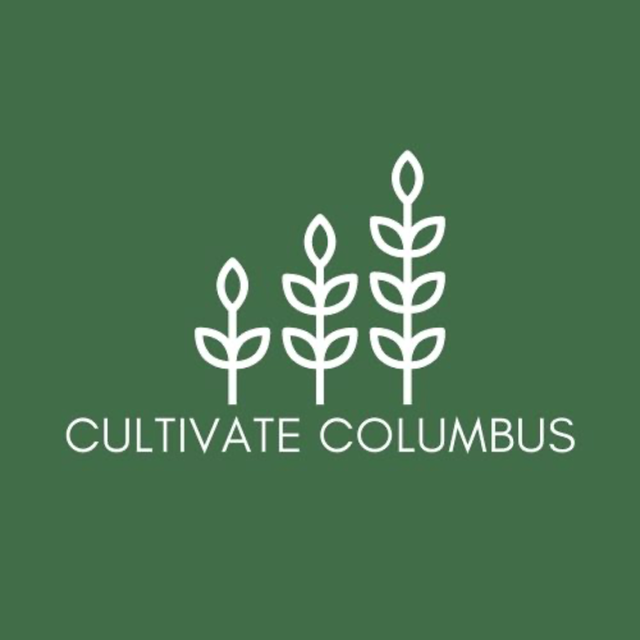 Vocalize Columbus
Vocalize Columbus is a local 501(c)(3) aiming to improve health outcomes and patient experience for limited English proficiency (LEP) individuals. Studies have shown that LEP individuals are more financially vulnerable than the average American, affecting their access to quality healthcare. Tens of thousands of LEP individuals live in the Columbus area, many of whom rely on free or charitable clinics that cannot adequately provide for their linguistic needs due to financial constraints. The language barrier hinders effective caregiver-patient communication, negatively impacting health outcomes and medication compliance while causing other health disparities. Vocalize Columbus aims to alleviate this issue by remotely connecting volunteer medical interpreters with free clinics in need through our telehealth platform. To impact as many patients and clinics as possible, Vocalize Columbus is partnered with the Charitable Healthcare Network, the Columbus Cancer Clinic, La Clinica Latina, Modgility, Us Together, and the Ohio Commission for Hispanic/Latino Affairs. Please visit https://vocalizecolumbus.org  to learn more!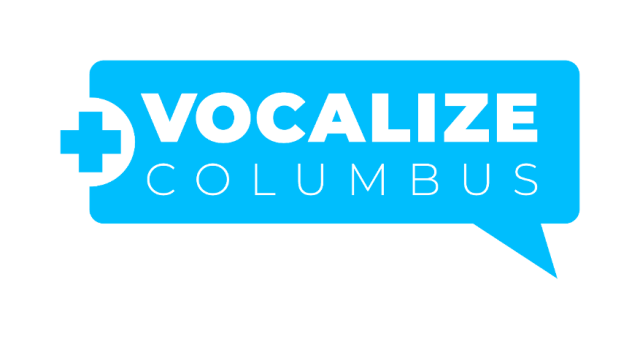 Class of 2022: PowerHouse Ohio
The goal of PowerHouse Ohio is to empower low-income renters and property owners by providing them with the necessary supplies and knowledge to reduce their utility bills and improve their living conditions. PowerHouse Ohio does this through two means: the distribution of weatherization kits and hosting educational community events. Each weatherization kit consists of a variety of low-cost, high-impact supplies such as weatherstripping tape, caulk, and window insulation. These products are intended to minimize air leaks within a home and increase energy efficiency, thus increasing comfort and lowering utility bill costs. Each kit also contains an instruction manual to educate residents on how to properly use these supplies. Additionally, PowerHouse Ohio partners with local community houses, such as the St. Stephens, Central, and Gladden Community Houses, and local non-profits, such as ModCon Living and the Mid-Ohio Regional Planning Commission, to host educational community events. These events cover topics such as how to read a utility bill and simple home maintenance tutorials.
Learn more about our project at powerhouseohio.org.

The SOAR Initiative (Safety, Outreach, Autonomy, Respect) is an independent, student-run nonprofit. We do not judge or seek to force anyone into treatment; we provide resources to help people who use drugs be as safe as possible. SOAR works to prevent overdoses and save lives through harm reduction. The focus is on people who use drugs and how we can help make their lives safer. People with lived experience play an integral role in conceiving, designing, and implementing our projects, and we always strive to protect their anonymity and amplify their unique voice.
The strength of our community combined with the power of our innovative technologies can save lives. Learn more here.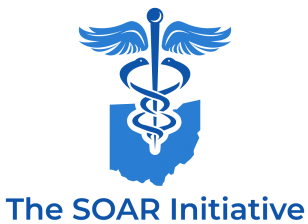 Class of 2021: The Right Click
The Right Click is a student-led organization working to minimize electronic waste and maximize technological literacy through a unique combination of sustainability efforts and technology-based education. We aim to promote environmental sustainability through a three-step model: (1) collecting secondhand technology through donation drives and low-cost purchasing, (2) refurbishing or responsibly recycling this technology, and (3) redistributing the refurbished technology to disadvantaged populations within the greater Columbus area. At each step in our model, we have embedded opportunities for educational outreach on a variety of technology-based topics, including sustainability awareness, privacy protection, technological refurbishment, and skills for basic to advanced computer use.
If you have any questions about The Right Click, please feel free to contact us at therightclick.osu@gmail.com.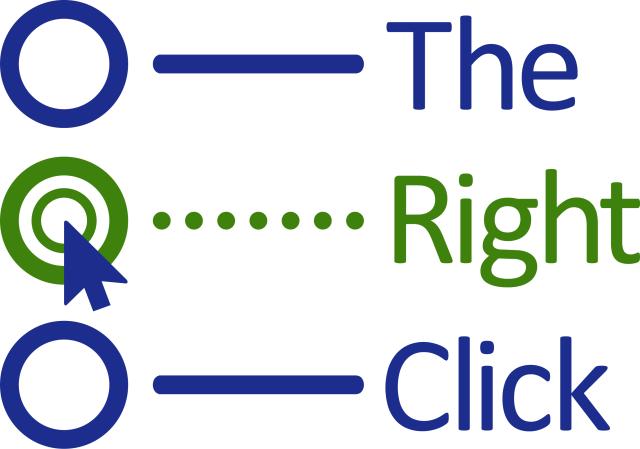 SmileChild is a Columbus nonprofit that empowers caregivers by providing comprehensive education and resource connections to ensure that each baby has the chance to smile. We are fighting infant mortality using multiple approaches, including an incentive-driven, module-based smartphone application and community events. To make key information more accessible, SmileChild is partnering with Moms2B and researchers at Nationwide Children's Hospital to implement an educational app focusing on topics such as smoke cessation and safe sleep practices for infants. We also host community events to increase general knowledge and awareness of infant mortality in central Ohio. With these strategies, SmileChild aims to bridge gaps in education and help end preventable infant death.

Enlighten dedicates itself to creating a culture of compassion for human trafficking survivors in the city of Columbus and throughout Ohio. We directly support juvenile survivors of human trafficking and their families through a partnership with Empowerment Court, in which we facilitate affectionate and genuine relationships between survivors and legal workers. We host free recreational, educational, and developmental programming for these girls and their families, and accompany them at monthly hearings downtown. Enlighten's outreach to trafficking victims in Columbus involves donating sanitary products and partnering with existing rehabilitation programs and local nonprofits, such as S.O.A.P. This outreach effort distributes free hotel soap, labeled with the human trafficking hotline number, to motels and hotels in at-risk locations to train staff and provide a resource for potential victims. This year, Enlighten will be traveling to Miami, Florida to combat human trafficking at the Super Bowl! Enlighten is increasing understanding about trafficking among college students and Columbus residents with educational speakers, outreaches, and trainings, including for Ohio State Greek Organizations. We share a commitment to fight the horrors of modern day slavery in Ohio, to advocate for survivors, and to safeguard future generations from these abuses.

Class of 2019: Best Food Forward
Best Food Forward is a bulk buying club that empowers the OSU community through access to affordable, nutritious foods. Members are brought together to collectively purchase produce and dry goods at wholesale prices on campus while receiving training and resources on food safety, nutrition, and budget-friendly recipes. This initiative addresses food insecurity in three ways: geographic, to allow those with or without a car to still have access to these foods and autonomy over their own diets; financial, to provide an average of 50% cost savings relative to local grocery stores; and educational, providing the resources for buyers to manage their own diets and budgets, possibly for the first time in their lives. In its first operational year, BFF saved over $16,000 relative to local retailer prices across hundreds of bulk buyers. Moving forward, BFF plans on continuing to grow its impact by increasing outreach to graduate students and local community members, building more educational materials, and expanding the food selection and availability points.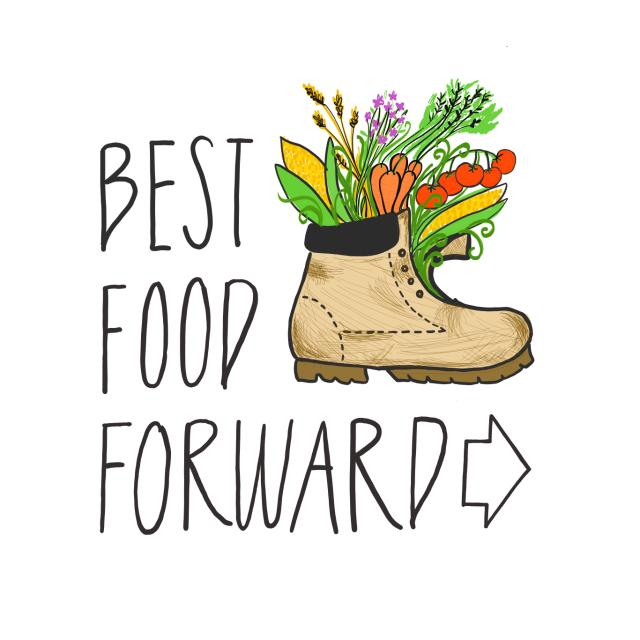 PassGo's primary mission is to prepare ex-offenders to find steady and meaningful employment, connect them with sustainable opportunities, and empower them to overcome personal barriers. We also aim to build small business partnerships, helping job seekers and employers simultaneously.

ENCompass is an undergraduate student organization at Ohio State dedicated to bridging the gap between medical and social care. Poor health can be exacerbated by many factors, and by addressing needs indirectly related to their medical care, we hope to improve our clients' overall health and decrease readmission rates. Using online resource database systems, our student volunteers connect clients to the many existing resources in Columbus that can meet their needs. We aim to serve with professionalism, humility, and a respect for individuals and the community. The organization brings together students, advisors, and partners from a wide range of backgrounds and viewpoints, and it is our hope that student volunteers will leave with a more intimate knowledge of the community that supports​ their university and a deeper understanding of the need for holistic healthcare.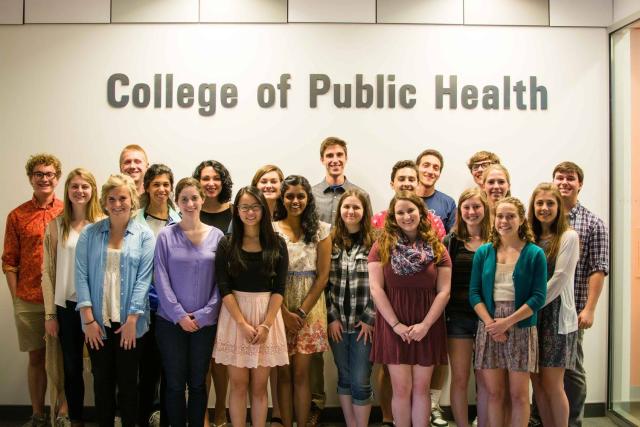 Class of 2016: Theatre Arts Group (TAG)
Theatre Arts Group, also known as TAG, is a student organization at The Ohio State University whose mission is to provide opportunities for creative, artistic expression for underserved students through theatre experiences, theatre education, and mentorship. As an organization, TAG values the importance of collaboration, creativity, empowerment, encouragement, and respect. Theatre Arts Group began in 2014 with Eminence Fellow Sarah Fitzpatrick's vision to provide students with the to experience and love theatre as much as she did. After working with the principal at Columbus North International School (CNIS) - a Columbus City School lacking a theatre program TAG was born.
In 2016 TAG expanded its programming by implementing its unique blend of theatre and community engagement at the elementary school level. This program, which teammates affectionately refer to as E-TAG, was first implemented at Hubbard Mastery School (Columbus City Schools) and has since expanded to impact more than 120 students across 3 schools. By emphasizing the use of theatre to augment the traditional classroom curriculum, E-TAG members encourage students to internalize their material at a deeper level through creative expression, interpersonal interaction, and, most importantly, fun!
The effectiveness of TAG's programming is evidenced by the numerous awards and grants it has earned since its inception, including the P-12 Initiative Grant from the OSU College of Education and Human Ecology, the Student Group Award for Excellence in Community Service Programming from the OSU Department of Outreach and Engagement, the Outstanding Program Award from the Ohio School Board Association, and most recently a $3,000 grant from the University Honors & Scholars Center. If you're interested in having this program brought to your school, contact TAG President Trent Cash at Cash.117@osu.edu.
Theatre Arts Group (TAG) began at Columbus North International School (CNIS) in September 2014 with the mission to provide opportunity for creative, artistic expression through theatre experiences, theatre education, and mentorship. Noting that CNIS lacked a formal theater program, Eminence Fellows saw the opportunity to provide these students with otherwise inaccessible opportunities to experience theatre and develop essential skills for their time in school and beyond. In February of 2015, TAG received a year-long $4,000 mini-grant from the OSU College of Education and Human Ecology P-12 Initiative. TAG's recognition as a CNIS extracurricular activity and the partnership with the school continues to grow. TAG received the Student Group Award for Excellence in Community Service Programming in April of 2016.
Learn more at org.osu.edu/tag.