The International Affairs Scholars Program provides academic, professional development, social and community building, and service-learning opportunities for students with interdisciplinary interests in international affairs, global politics, history, culture, languages, and diversity. 
Scholars participate in both on-campus and off-campus events with a global focus, and are actively engaged in the wider Columbus community through a variety of city and nonprofit partnerships. Opportunities for IA Scholar students include cultural and social excursions throughout the city of Columbus, academic, social, service, and professional development programming and events, access to an upper-class peer mentor, connections to globally focused resources both on and off campus, and alumni engagement.
Apply
Discover the steps to apply for this program.
Contact
For more information on the International Affairs Scholars program, please contact Program Manager, Jill Klimpel by email at klimpel.1@osu.edu.
All IA Scholars enroll in the scholar seminar course (1100) in the first semester of their first year. This one-credit course serves as an introduction to both major topics in international affairs and the IA Scholars program. Focusing on group projects and discussions, the course is designed to be interactive, topical, and collaborative. Students are encouraged to share their interests with the IA Scholars Program Manager. Example topics to be covered in the course include, but are not limited to the following:
Globalization
Global governance and international institutions
Immigration and migration
Global social movements
Climate change
Cultural diversity
War and peace​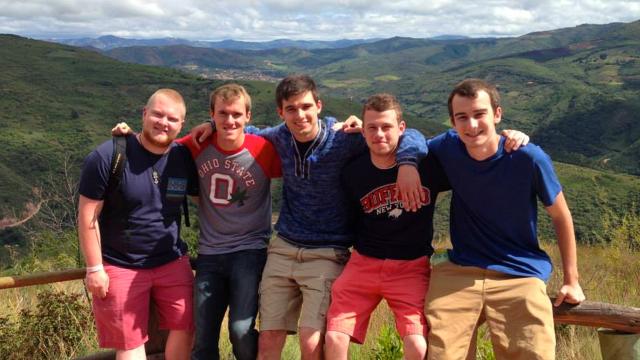 Social and Community Building

The International Affairs Scholars Program (IA) hosts several events and programs throughout the year to connect students with each other through social activities, excursions throughout the city of Columbus, documentary nights, and informal gatherings. IA Scholars also have the opportunity to connect with program alumni in various fields; IA Scholars also have the opportunity to connect with a peer mentor and teaching assistant for additional support.
Community Engagement 

IA Scholars are especially encouraged to serve the local Columbus community through a variety of service projects. Our program currently has partnerships with several nonprofit organizations throughout the city of Columbus that IA Scholars can become involved in. IA Scholars also attend numerous cultural events throughout the year, including festivals, concerts, sporting events, and other activities with an international and/or global focus.
Professional and Academic Development

A goal of the program is to make students aware of the vast career opportunities in the international field. Professionals with international job experience are invited to campus to meet with International Affairs Scholars students. Students are encouraged to dialogue with these professionals to gain insight on preparing for an international career, choosing a career, as well as learning about internships available to them as undergraduate students. Past guest speakers have come from a variety of fields including international business, international law, development work, international diplomacy, and international journalism just to name a few.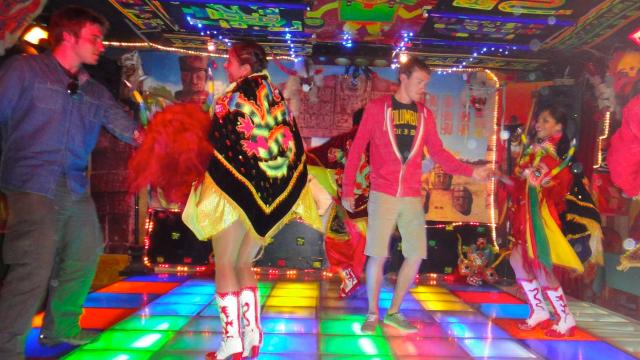 Each Scholars Program features a first-year residential community that provides students with a peer-network of high-ability students with similar interests. First-year International Affairs Scholars students are given priority to live together in Smith-Steeb Hall.** Commuters are welcome to be a part of our Scholars programs.
**Please note that space in the prescribed residence halls is not guaranteed and students can be placed in other accommodations due to program demand if necessary.​