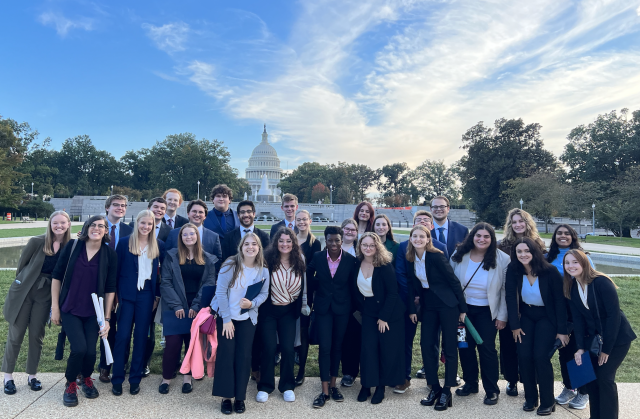 The mission of the Law and Society Scholars Program (LSS) is to elevate the exceptional Scholars within the program by: (1) encouraging them to adopt the G.O.A.L.S. of Honors and Scholars as the foundation for their success at The Ohio State University, (2) continuously guiding their awareness and understanding of diversity, equity, and inclusion, (3) teaching them to engage in introspective experiences that will clarify their advocacy interests regardless of their major or career pathway, (4) offering interactive opportunities to explore their capacity for serving themselves and others, and (5) developing their affinity as a Buckeye to strengthen the connections which shall support their evolution through time and change beyond their academic careers.
This mission is achieved through key engagement components offered to LSS Program Scholars throughout the first and second academic years at Ohio State. The minimum commitment for successful completion of the LSS Program is two (2) academic years and results in an official transcript designation as a "Scholar", but the benefits of remaining connected to the LSS Community are greater than any title award.
The laws of the United States are tools for analyzing how the myriad of issues in our country are perceived and addressed, but analyzing society informs the scale of effectiveness those laws have on creating an America we are proud of. To best prepare for these discussions and the groundbreaking work required to effectuate change no matter what career path in which one chooses to serve, a Law and Society Scholar must be willing to do foundational work.
This program is not designed to serve only those individuals interested in going to law school, but rather is focused on elevating individuals dedicated to serving others in society based on advocacy interests. To effectively serve communities and their constituents, it is imperative to understand diverse circumstances and experiences before working to navigate subsequential impacts on challenges presented.
Foundational Framework

LSS provides the foundational framework that delivers opportunities for understanding by teaching the value of introspection in shaping future goals and achievements, offering leadership development through relationship building and listening, expanding diversity awareness to encourage equitable actions, and shaping student service profiles that concisely reflect their individual desires and interests.
First Year

First-Year Law and Society Scholars (1Y LS Scholars) are required to complete a first semester seminar taught by the LSS Program Manager. Seminar is taught using a unique framework designed to bring awareness to the unlimited possibilities in existence for Scholars students to serve themselves and others in whatever roles they take on throughout their lifetime. Seminar curriculum is the foundation for the mandatory second-year project presentation.

1Y LS Scholars must also support the second-year LS Scholars by attending the spring conference and watching their presentations.

The majority of 1Y LS Scholars reside together in Smith-Steeb Hall to support the living-learning community environment intended to connect them as Buckeyes from the moment they arrive on campus. 1Y LS Scholars are expected to attend cohort meetings and external engagements throughout the year to supplement their foundational learning in seminar and enhance their social and emotional development and encouraged to network with fellow Scholars and university peers. While placement in Smith-Steeb Hall is not guaranteed, priority is given to 1Y LS Scholars.
Second Year

Second-Year Law and Society Scholars (2Y LS Scholars) are required to complete a second-year project presentation. This presentation is developed using the first-year seminar foundational framework, inviting Scholars to actively engage in a period of dedicated service based upon the advocacy interests contained in their service profile and present a reflection of their experiences at the Time + Change Conference held during Spring semester and co-hosted by the LSS Program and International Affairs Scholars Program. At the conclusion of their presentation, 2Y LS Scholars successfully complete the LSS Program, receive a Certificate of Achievement in recognition of their dedication, and earn their "Scholar" transcript designation.

2Y LS Scholars are expected to attend cohort meetings and external engagements throughout the year to encourage continued participation and connection with fellow Scholars and to regularly reflect on their advocacy interests. 2Y LS Scholars shall be provided additional opportunities to pursue professional and leadership development and mentor 1Y LS Scholars.
Third and Fourth Years

Third-and Fourth-Year Law and Society Scholars (3Y/4Y LS Scholars) often continue their LSS Program connections by serving on the Leadership Council or mentoring 1Y and 2Y Scholars. There are always opportunities for them to share their experiences with newer LS Scholars and support them on their Buckeye journeys.
Apply
Discover the steps to apply for this program.
Contact
For more information regarding the Law and Society Scholars program, please email program director, Devika Carr at carr.285@osu.edu.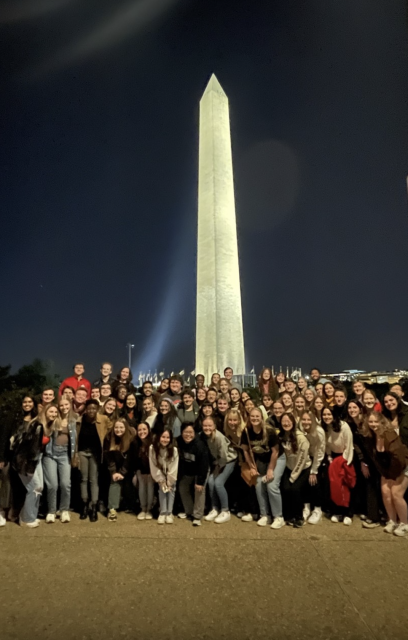 Traditional Tuesday Community Meetings

1Y and 2Y LS Scholars are required to attend one cohort-specific meeting per month during the academic semester. Most other engagements hosted on Tuesday evenings are planned and managed by the standing committees of the LSS Leadership Council (described below) and are open to all LS Scholars. Previous meetings included:

Presentations by local law and advocacy leaders
Fall welcome celebration
Trivia night
Grateful Buckeyes at Woody's Tavern
Debate night
BuckeyeLove celebration
Game night
External Engagement Opportunities 

These engagements may occur on days and times other than Tuesday evenings and often require advanced RSVP due to limited availability. If there are additional costs associated with the engagement, the LSS Program may cover all or part of the costs to support Scholars and their ability to participate. Sometimes, these engagements are co-hosted with other scholars' programs or co-attended by other scholars. Previous engagement opportunities included:

Alumni Hockey Night with The Ohio State University Alumni Association and 15 Alumni Societies
Columbus Blue Jackets – OSU Student Night
Ohio Stadium Tour
Statehouse Performance, Tour, and Meetings
Franklin Court of Common Pleas – Visit
Franklin County Municipal Court – Visit
LSS with John Glenn College (Election Night Watch Party)
Joint Discussion with Center for Ethics and Human Values
Washington, D.C. Trip with International Affairs Scholars
LSS Aesculus Glabra Leadership Council

LS Scholars become eligible to volunteer on the Law and Society Scholars Aesculus Glabra Leadership Council (LSS LC) after completing first-semester seminar. Volunteering entitles Scholars to engage in advanced opportunities to: support and shape the mission of the LSS Program, receive leadership training, plan and manage community meetings and engagement opportunities, and serve their fellow Scholars by sharing their time, talents, and treasures.

There are four Executive Committee service opportunities: President, Vice President, Secretary, and Treasurer.

Additionally, the five (5) standing committees described below are open for service opportunities:

Communications and Social Media Committee- responsible for documenting highlights about the LSS Program, its events, initiatives, and Scholars.
Service and Advocacy Committee- responsible for developing Buckeyes as volunteers, connecting with alumni for opportunities to serve and engage in communities, assisting Scholars in the development of their service profile, creating a foundation for the alumni continuum of time, talent, treasure commitments, preparing Scholars for professional development through service, and creating service projects based on critical social issues.
Buckeye Engagement and Affinity Committee- responsible for designing and engaging in experiences significant to the Buckeye experience and strengthening Scholars' affinity with Ohio State and love for being a Buckeye through mentorship.
Diversity, Equity, and Inclusion Committee- responsible for building diversity awareness and understanding through experiences University-wide, college specific, and LS Scholars community specific; facilitate exposure to diverse experiences and improve Scholars' abilities to be equitable and inclusive.
Social through Community Committee- responsible for providing respite from stressors including academics and transitions by improving Scholars' access to and engagement with wellness resources, networking opportunities, and social-emotional activities.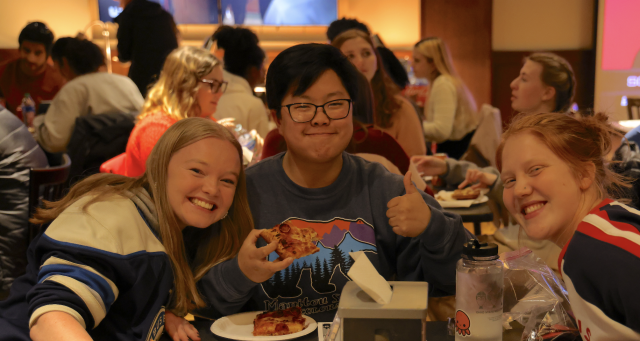 Is this a Pre-Law program?

No and you do not have to be a pre-law major or have an interest in going to law school to enjoy this program. LSS is focused on guiding Scholars to develop meaningful relationships, understand their advocacy interests, and learn various ways to serve others regardless of the roles they take on in their lives, personal or occupational. The LSS Program Manager is a licensed attorney in the State of Florida and serves as a Pre-Law Advisor for any interested LS Scholars.
Are there additional academic benefits to joining LSS?

Scholars students may receive college level priority scheduling based on their rank.
Are LS Scholars guaranteed placement in Smith-Steeb Hall? 

Each scholars program features a first-year residential community. First-year LS Scholars are prioritized to live together in Smith-Steeb Hall on South campus, but not guaranteed due to necessity for accommodations for other students.
Can I be an LS Scholar if I am a commuter student?

Yes, commuter students are encouraged to be part of LSS.
Why choose LSS?

Working with diverse individuals and groups is central to succeeding as an advocate for societal issues, based in law or not. LSS teaches you how to reflect on personal experiences and learn about your curiosities to expand your understanding and advocate more effectively for what matters to you. If advocacy is meaningful to you, but you are unsure what a personal and occupational pathway looks like, this program is for you.
Why Scholars?

The Ohio State Scholars Program offers undergraduate students the chance to live and learn with other students who share similar interests. Each of the Scholars programs is centered around a theme or area of study and is open to all students regardless of major. Learn more here.