Humanitarian Engineering Scholars (HES) focuses on the themes of service-learning and social responsibility.
Humanitarian Engineering is the research, design, and constrained implementation of technology to directly improve the well-being and meet the needs of an underserved community. Students will examine areas such as water quality improvement methods, aquaponics, and developments in accessibility.​
As a result of the participating in the Humanitarian Engineering Scholars program, students:
Are able to identify a humanitarian approach to problem-solving. 
Are able to identify resources to support their academic, personal, and professional interests. 
Have a better understanding of their own identity and the identities of others different from themselves​.
Apply
Discover the steps to apply for this program.
Contact
​For more information regarding the Humanitarian Engineering Scholars program, contact the program manager, Ada Keohane at keohane.2@osu.edu​.
Scholars Seminar: Engineering 1197.02 (required)
This is a class for Scholars students focusing on the program themes, opportunities, and expectations. Humanitarian Engineering Scholars students take this class together during their first year.
Topics

Potential topics for this seminar include appropriate and sustainable design, community action approaches, personal and professional development, and community development. Speakers will come in from academia and industry to discuss innovative research topics and potential career options.​
Purpose

The purpose of this seminar/meeting is establish understanding of humanitarian engineering-related concepts, create connections throughout the university, and to help explore major/career options in a more individualized manner.
Clustered Courses (required for engineering students, optional for non-engineers)
Humanitarian Engineering Scholars students pursuing a major or minor in engineering will complete the Fundamentals of Engineering sequence together by taking two clustered courses in the first year, ENG 1181.02: Introduction to Engineering I during autumn semester and ENG 1182.02: Introduction to Engineering II during spring semester. These courses are required for all engineering students (regardless of pre-major) but certain sections are reserved for Humanitarian Engineering Scholars students
Topics

Some concepts covered in 1181.02 include programming in Excel and Matlab and varying hands-on team labs, while concepts covered in 1182.02 include a semester-long team design-build project (Advanced Energy Vehicle) and graphics in SolidWorks.
Purpose

Select faculty members teach these clustered courses. By emphasizing a team-centered approach, Humanitarian Engineering Scholars develop supportive relationships in the classroom that complement their learning outside the classroom.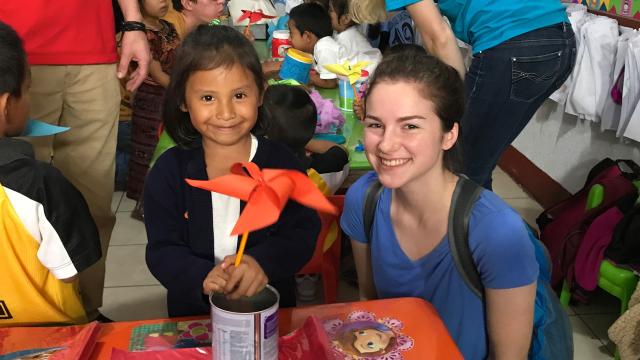 Humanitarian Engineering Scholars participate in various events throughout the years. These events engage students around humanitarian engineering topics and engineering-related initiatives. The events also support personal, professional, and community development. ​
Signature Programs
HES Design Challenge

This program allows student to create humanitarian solutions to community programs. This group "challenge" changes each year and pushes students to apply their classroom learning to solve real community problems. 
Volunteer and Service

Buckeyethon – Many HES students participate in Ohio State's 24-hour dance marathon to raise money for the Children's Miracle Network at Nationwide Children's Hospital. 

Columbus Metropolitan Library – HES creates STEM-related programming or after-school tutoring in the local library branches.​

Columbus Recreation and Parks – We often support the local park system by planting trees, removing invasive species, and or clean up the playground areas.​​

 

HES will continue to seek out new relationships with community partner while strengthening our existing ones. 
Career Development

Career Workshops – Each semester, a series of career workshops focusing on career fairs, resume and cover letter writing, networking, interviewing, and job searching are provided for students.  ​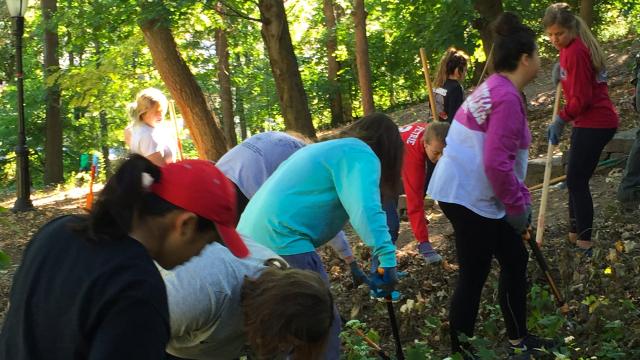 Each Scholars Program features a first-year residential community that provides students with a peer-network of high-ability students with similar interests. First-year Humanitarian Engineering Scholars students are given priority to live together in Drackett Tower.** Commuters are welcome to be a part of our Scholars programs.
**Please note that space in the prescribed residence halls is not guaranteed and students can be placed in other accommodations due to program demand if necessary.
HES Peer Leaders

Peer Leaders serve as mentors for first-year students and lead small group discussions in ENGR 1197.02. This leadership role allows upperclass students to build a close relationship with their small group of mentees, strengthen their leadership skills through teaching and curriculum development, and support first-year students in their transition to college.
HES Leadership Council

Scholars have the opportunity to apply to be a part of the Humanitarian Engineering Scholars Leadership Council during their second year.  The Humanitarian Engineering Scholars dedicate themselves to serving the community, enriching ourselves through education, promoting social culture, and using Humanitarian efforts to better the world.  The group provides programming around the theme of the program.  ​​​​